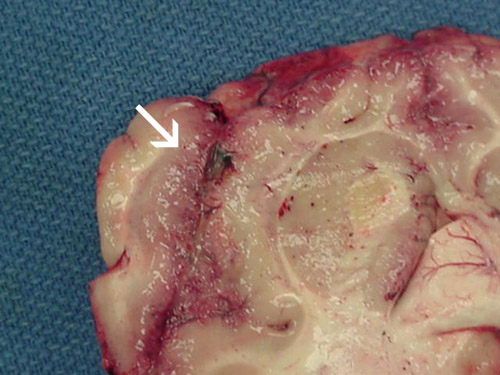 A 21-year-old California woman died from an amoeba that settles in the brain and destroys its tissue. The disease she contracted is called primary amoebic meningoencephalitis (PAM). It is rare, with only zero to eight cases reported a year, says Inyo Public Health officer Dr. Richard Johnson. But it is almost 100 percent fatal.
Humans are infected by the amoeba, Naegleria fowleri, when swimming or diving in fresh, warm water. The amoeba then migrates through the nose and skull, where it reaches the brain and begins to destroy brain tissue.

"I advise people to be cautious when using untreated hot springs in the Sierras," Dr. Johnson said, "The best way to do that is to keep your head above water."
Image: "Focal hemorrhage and necrosis in frontal cortex due to Naegleria fowleri." Centers for Disease Control and Prevention